posted September 08, 2015
Tailgating Recipe Round-Up!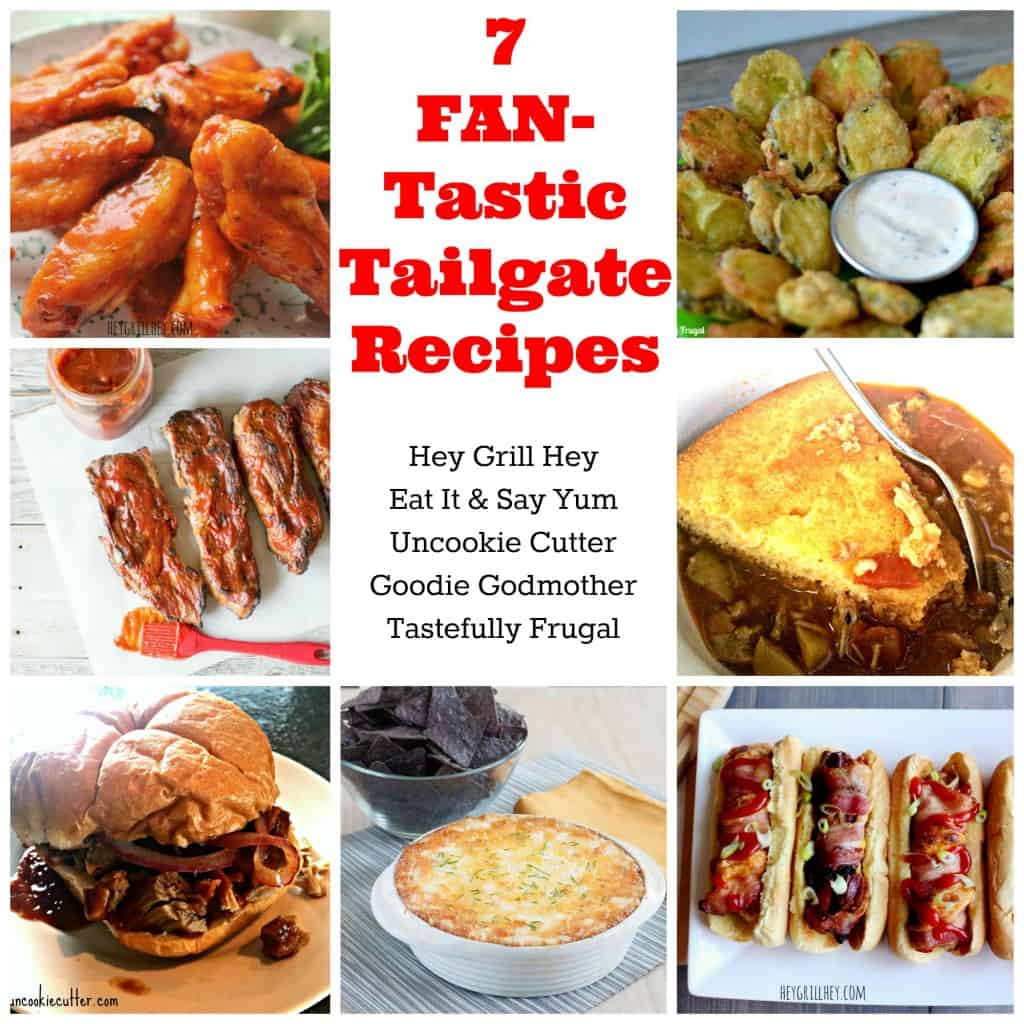 It's fall, it's cooling down, our bodies are telling us subconsciously that it is time to pack on that extra layer of pounds to keep us warm through the winter and that automatically translates into food. Yummy, hearty, soul filling food. Basically, it's my favorite time of year. Fall also coincides with football season (which I really think is no coincidence at all) and that means tailgating! Finger licking good wings, warm chilies, and a whole lot of dipping.
I've teamed up with a few other awesome bloggers to bring you the BEST OF THE BEST tailgating recipes for your fall football parties. Check out the links below and earn the right to host the Superbowl this year with your awesome food skills!
Ultimate Buffalo Chicken Wings | Hey Grill Hey
Country Style Barbecue Ribs | Eat It & Say Yum
Barbecue Beef Sandwiches | Uncookie Cutter
Famous Baked Onion Dip | Goodie Godmother
Fried Pickles | Tastefully Frugal
Brunswick Stew | Uncookie Cutter
5 Epic Stuffed Hot Dogs | Hey Grill Hey
Featured Products
join the grill squad
Looking to up your BBQ game and become the ultimate backyard BBQ hero? Join my members-only group, The Grill Squad, for full access to my master classes, podcasts, and so much more! For a one-time payment of $89.99, you'll join an amazing community of grillers that will help support you as you feed the people you love.
Join the Grill Squad